Our Services
Laser Pigmentation Removal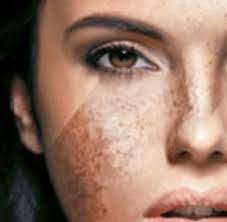 Laser Pigmentation Removal
Laser Pigmentation Removal
Laser pigmentation removal works to reduce the appearance of hyper-pigmentation such as freckles and brown spots. The laser only targets the area of pigmentation; the darker skin lesion absorbs the light from the laser leaving the rest of the skin undamaged. The laser heats up and shatters the pigmentation, causing it to fade, any remaining pigmentation is drawn to the surface of the skin forming a dry area that is then removed by the body and flakes away. Laser pigmentation removal is suitable on most areas of the body, hands and feet and also more targeted facial areas. The treatment is also an option for those with Melasma where skin peels have not been successful.
Please be sure to book with our practitioner or contact us prior to booking treatment so you can be assessed for treatment suitability.
Companies

We Work Together

Companies That Prefer Us.